This page is incomplete!
This article is a stub. You can help Club Penguin Music Wiki by expanding it as soon as possible. Then remove this template.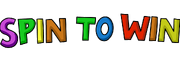 Spin To Win was a game at Fall Fair 2007 and Fall Fair 2008. It had been shut down due to bugs but returned in The Fair 2011 and The Fair 2012. The object of the game was to get as many tickets as you can with three spins.
Trivia
Ad blocker interference detected!
Wikia is a free-to-use site that makes money from advertising. We have a modified experience for viewers using ad blockers

Wikia is not accessible if you've made further modifications. Remove the custom ad blocker rule(s) and the page will load as expected.